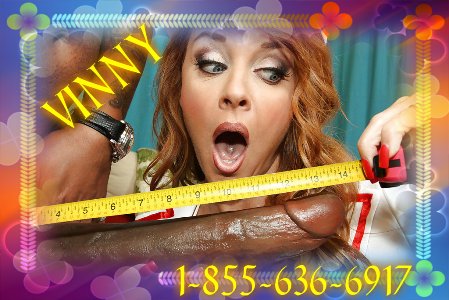 Big black cocks rule my pussy. I have a strict no little dicks allowed policy when it comes to my fuck holes. Now, my neighbor girl October, is not quite as selective. I don't understand. She is half my age and a little hottie. So, I invited her over to meet some dark meat, something worthy of her. She tried to explain to me that she was a submissive whore. "We are all slaves to big black dick, honey," I informed her. She needed to know how much better being submissive to a fucking anaconda is than to a little garter snake. I had a surprise for October actually. I invited her boyfriend over too. Not sure he is that, may just be her Master or fuck buddy, either way I do not like the way he treats her. He needed some tough love.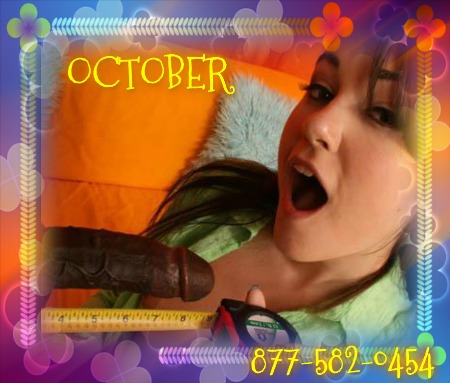 He was in for a rude awaking. When he walked in, I had October on her knees measuring some BBC. I gave her the smaller of the two, which was still 9 thick hard inches; still twice the man of her supposed boyfriend. He was not happy. Tried to pull her off the big cock and leave. Leroy, my fuck buddy with a 14 inch schlong, didn't take kindly to him being rough with a lady, so he grabbed him, and slammed him down on his fat cock. It was quite the site to see. This white boy who thought he ruled the school was gagging on a big black dick that was about to fuck his girl.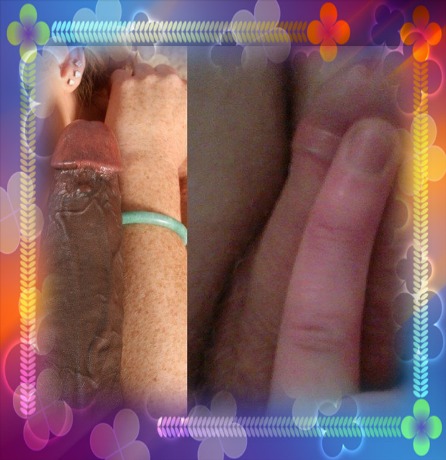 I wanted this loser to know that all he was good for was cuckold sex. He had no right bossing October around, when my clit was bigger than his dick. To drive my point home a bit harder, I pitted the big black cock against the little white dick. Seeing that the black dick was as big as my forearm, in comparison to his little white dick being the size of a forefinger, put things in perspective. I thought he was going to cry. But he held that in until he saw his girl getting impaled by a few big black dicks. I was proud of her taking real dicks in her tight young holes. Hopefully, her hot squirting pussy was enough to make her swear off little white dicks permanently. "No little white punk ass with an inch worm can make you do that honey," I assured her. She can be submissive all she wants. I just wanted to show her the better option. If going to be a slave to cock, at least be a slave to the best cock around.