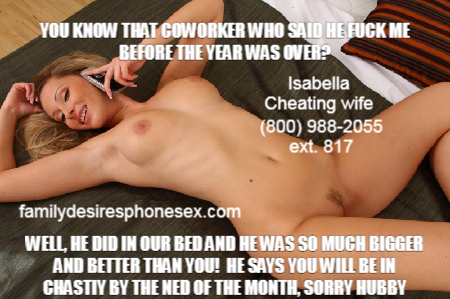 Cuckold sex is a complex kink! Some wives like to have a stable cuckolding trio. A bull who has become her boyfriend, in order to humiliate her husband to the fullest, or to satisfy his cravings of watching her be pleasured by someone with a bigger dick. I don't keep a main bull around, but we will get into that!  Cuckolding is a kink based around trust, control, fear and voyeurism and even showmanship at times. For some men this is the only way to keep a trophy wife sated which means "fully satisfied", with respect to one's desire or appetite! 
Cuckolding wife fucks hubbys coworkers 
And my appetite is the men who work under my Husband.
 I love new interns and always come to the office to bring my hubby lunch when he tells me he has a new potential bull. Young men with big cocks get to me in ways my husband never could. At the end of the year I found a new co-worker of his, someone a little higher up than an intern. The token black hire you could say. My husband had been holding out on me. I stuck up a relationship which had my new potential bull slyly humiliating my husband while on the job. Whispering how good I looked and how much he was going to pound my pussy. On Dec 30th he told my hubby he would fuck me before2022. My husband didn't believe him as we had a huge New years eve party to go too outside of town. Now ay he could get to me that fast. He wasn't counting on the fact that I was already waiting in the parking Garage in my new bulls car, naked wet and ready to be fucked like the cuckolding phone sex whore I am!