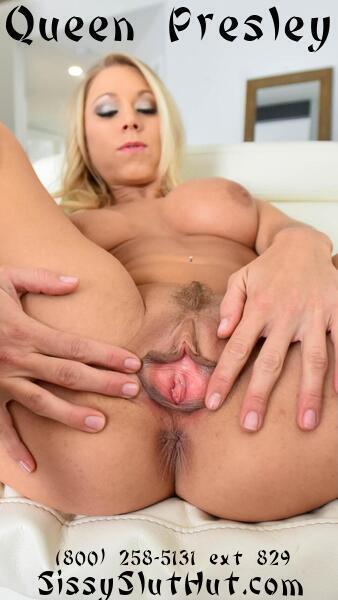 Cuckold sex is all that you're worth. I'm a Queen, and you're my sweet handmaid, my lovely sissy girl. I know I haven't let you cum in over a year. Yet every single day you watch me take a minimum of three cocks. If you're a very good bitch and you do Your Majesty's make-up and hair perfectly, perhaps I'll let you clean one of those loads out of me.
Of course I'm serious, sweet princess. Do you want to know a secret? Knowing how badly you need to cum makes my hot tight pussy wetter than a London May. I know my English accent gets your little cock excited. And knowing all you can think about is blowing a load, well, that makes me a naughty Queen.
I take you out of that cruel cock cage and wash you every day. I stroke your pretty little prick with my soft hands, and edge you once or twice. You beg, and then I put your cage back on while you eat my delicious pussy. I might let you cum on Christmas, if you can fluff up all those thick boy cocks for me from now until then. They have to be diamond hard when they slide into my cunt, something you will never get to do.