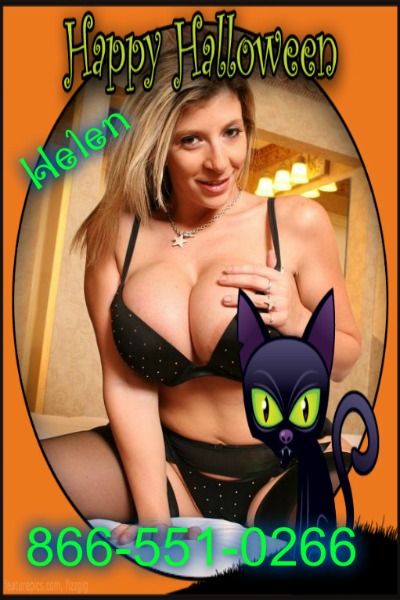 It was Halloween and my pussy was begging for a treat. I knew exactly what I wanted: Sweet, dark chocolate with a creamy filling. I made my husband take the kids out trick-or-treating while I hit a Halloween party at the local club.
I saw you standing there, looking all dark and mysterious. I knew you saw my wedding ring but that didn't stop you. You followed me right out that door like you knew what was happening. I beckoned you to get in my car. You did and I immediately dived on your dick, hungry to know if you met my requirements.
I brought you home with me, eager to show my husband. Poor Ralph is such a tiny dick man. I'm talking 4 inches. Looks like my finger. He learned a long time ago to let me have my way. He'd sure hate me to expose his LITTLE secret.
You pushed me back on the bed, loving the dirty looks that you were getting. You made a big show of easing your black snake into my juicy puss right in front of Ralph's face. I groaned as I felt you push it deep. My ready cunt opened right up for that fat meat stick and I was pumping my hips as you jack hammered me harder. I screamed at Ralph. "Look at this giant cock. You'll never be a real man to me. Don't even think about coming."
Cocoa-Stud was filling my gash up with nigga cream. I screamed out loud with my own orgasm. Poor Ralphie was jerking his little knob too. He knew what I expected after my stud left. Lap my pussy like an obedient dog. If he's a good boy, he gets to cum. if not, he gets to suffer, just like any tiny cock hubby should.