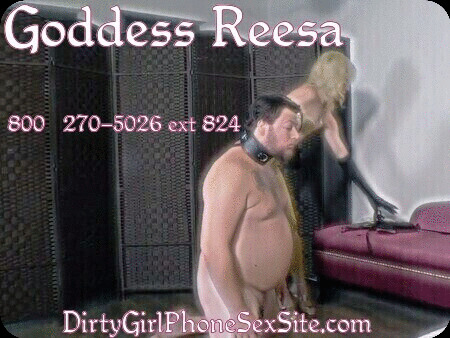 There's nothing more satisfying than some pathetic cuckold phone sex. I may be your Goddess, but I'm both sexy and sensual. Some Domme's are just too hard on their submissives. I personally love letting my sweet cucky boys see my sensitive side. They're more than just toys, I love some little pets.
Sweet boys to clean my cunt after I take a hot BBC load and finger fuck me so well, or to keep those big black cocks nice and hard so I can get the pounding I deserve are the ones who I reward. Cross me and I'm harsh, but truly I can be so rewarding. I even let my little cucks cum sometimes, and sometimes it's by my soft, slender hands.
I wash my pets, and groom them. I make sure they're well fed, and sometimes even well fucked. I allow some of them to have little girlfriends, as long as those bitches know my boys belong to me. Wouldn't you love that, deep down in your dirty soul? To serve, love, and worship a Goddess? Let me show you true love; the love between a Dominant and her sweet cucky submissive slut.