Cuckold sex and your naughty GFE secret April will have you nose deep in my creamy cunt. My pleasure is watching you get turned on as I get fucked by big black cock. You watch me take those big black schlongs and your eyes get big as my cunt gets stretched. You see the massive black dig slide inside me and Mr. Winky comes to life.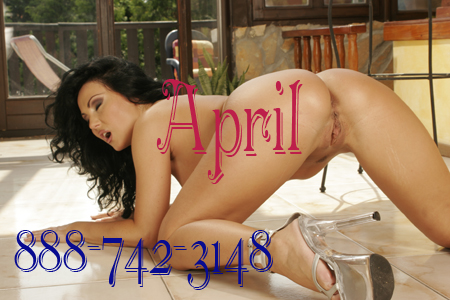 Your throbbing and start to get closer. You take your little pecker out and compare it against the hung black cock as it slides out. Your fascination has the best of you and you have to feel that heavy black cock inside me, yours in there right next to it. You start getting overly excited feeling that big heavy dick rubbing against yours. You feel like your going to explode but the massive black dick starts unloading in me. Your beyond ready to blow it felt so fucking good to feel another man cum against your cock while your both inside my stretched cunt.
The black guy pulls his cock out and directs you to start sucking him off. Your eyes get big and you look a cross between excited and horrified. Nodding to the black guy I agree that he should just grab your head and push your mouth down on the black dick. Taste my juices and his cum intertwined on that rod. You like that don't you? Sucking big black dick in front of me. Does that make you wanna cream your pants?
You watch me take a couple more cocks and once my cunt is filled up with creamy goodness I beckon you over. I want you down between my legs and cleaning all of this mess out. Your excited to but your really wanting to first feel the gooey mess inside me with your own cock. You dip in and in seconds your adding your own cum to the three other guys I did. I then force your face down between my thighs.